I read another book by Dybek called
I Sailed with Magellan
a few years ago. When I picked that one up I was surprised to find that it had nothing to do with either sailing or Magellan but rather was a collection of fantastic stories about growing up and living in Chicago.
Last weekend while I was rummaging through the little library around the corner from my apartment I came across this book, another collections of stories by Dybek taking place in Chicago and this time Chicago was right in the title.
When I say that Dybek is a beautiful writer, it by no means does his writing justice. There are so many scenes in the book that are described with such beautiful detail that I would hang on every word he wrote. I noticed that he has a collection of poetry out there as well and while I am not a fan of poetry usually, his short story writing isn't far from it. It's magical and the city unfolds as the pages turn by. His stories of childhood and living in the city are spectacular and wonderful.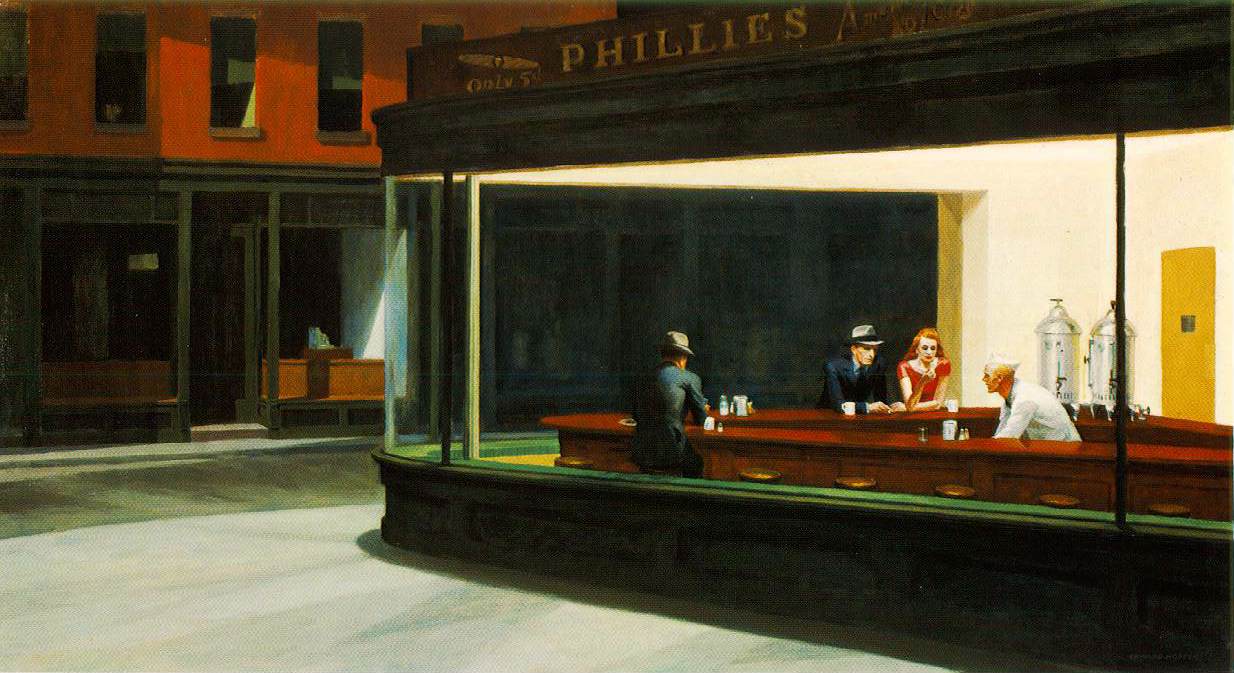 The best story in the book in my opinion was the one called
Nighthawks
. He talks about hanging out at either the big library downtown or the Art Institute while he is between jobs and the differences between the two. He ends up at the Nighthawks painting by Edward Hopper in the Art Institute and the story that follows is a story of the people within the painting. That painting is my favorite at the Art Institute and I have often wondered about the people in the painting and how they got there. Amazing. And those two little stores were just two within the short story Nighthawks.
I loved this book and have been throwing it at people to read it. An easy and obvious 5 stars!